Note 1: Please 24-hour signup for member days.
Note 2: Member day IS CANCELLED if no sign ups.
Club members: To signup for a club member day:
1. Sign in via home page or the event page.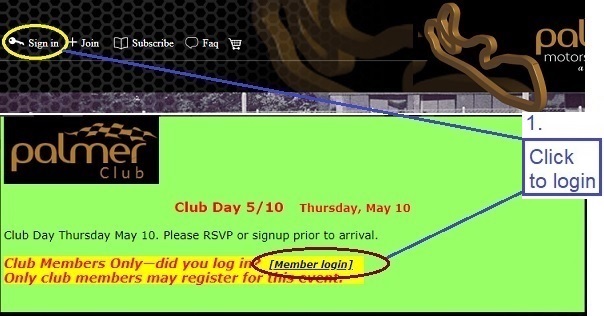 2. Log in — submit the login form.

3. Click Sign Up button

4. Add options or comments then Submit...DONE!